WE WANT YOU!
The Brass Armadillo ® Launches
Antique Army,
a Program to Reward Loyal Customers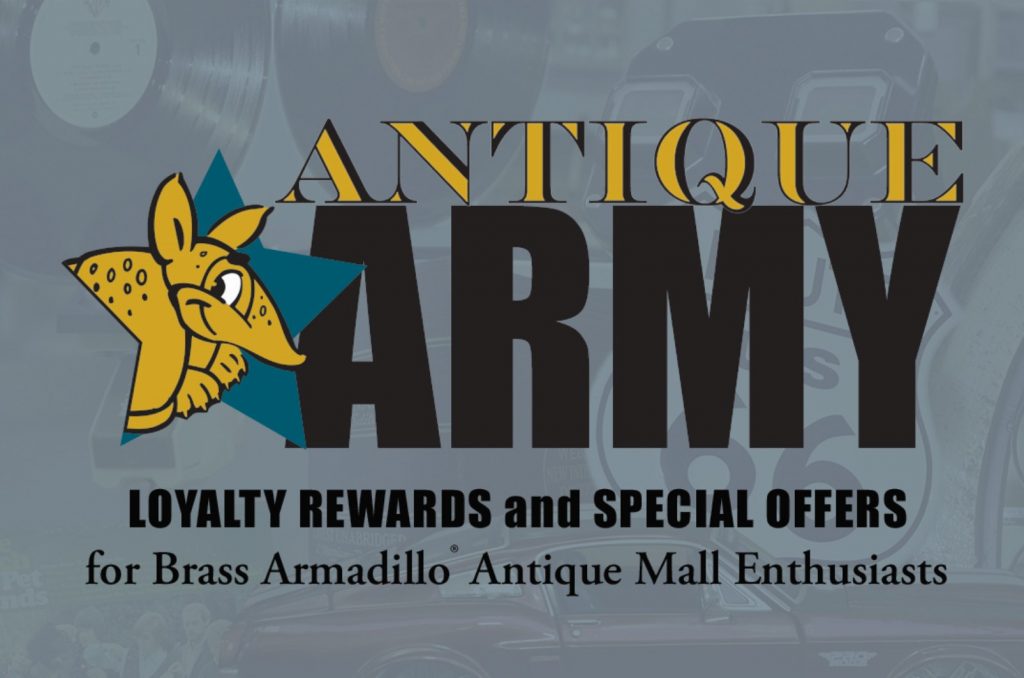 The Brass Armadillo® Antique Mall invites collectors, dealers, shoppers and enthusiasts to capture fantastic rewards with its new loyalty program, Antique Army TM .
For a limited time, those who sign up early for our customer rewards program at any of our malls or online earn an extra 50 points.
"We have legions of preferred customers at all of our malls, and for years, we have rewarded them with sales that are open to the public," explained Dave Briddle, vice president of the Brass Armadillo Antique Malls. "Anyone can enlist in Antique Army, and those who do are rewarded. 
Join the Antique Army customer rewards program and:
• Earn points for purchase
• Use points for discounts
• Get Brass Armadillo gear
• Access special events and savings
• Exclusive offers
"A compelling reason for collectors and shoppers to join the Antique Army is that rewards reflect individual purchases and engagement," Briddle added.
It's easy to earn your stripes. You'll receive one point for every dollar spent.
Sign up for our customer rewards program and learn more by visiting our mall, or go to:
www.antiquearmy.com
"The Brass Armadillo has always offered our customers one-of-a-kind items, rare collectibles and fine heirlooms, all with amazing service and unique experiences," Briddle offered. "And now, Brass Armadillo has even more points in its favor. Well, actually, the points are in your favor with Antique Army.
Join today, collect points every time you shop with us, and move up in rank for greater perks."
Founded in 1992, The Brass Armadillo® operates six antique malls with more than 3,000 dealers in Denver, Des Moines, Kansas City, Omaha and Phoenix.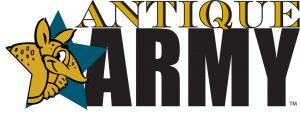 www.AntiqueArmy.com