FROM THE ASHES ARISES 35 NEW DEALER SPACES
PHOENIX, Ariz. (May 30, 2018) In the early hours of June 25, 2017, the Brass Armadillo Antique Mall located at 28th and Cactus suffered a two-alarm fire that destroyed part of its storage area and forced the mall to close the mall for a couple of days for a massive clean-up. Almost a year to the date, the Brass Armadillo will unveil and open new a 2,100-square foot expansion to the mall called The Parlor.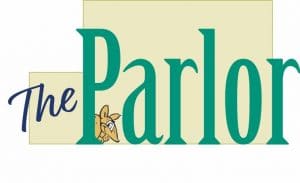 "When it took three different fire departments to control the blaze, we had no idea what kind of damage we would find," recalls Dave Briddle, one of the founders of the antique mall chain. "We felt quite fortunate and thankful after the smoke had cleared and we saw that the damage was primarily localized to a storage section on the north side of the building. Rather than repair the space to what it was, we decided this was a great opportunity to expand."
The Brass Armadillo in Phoenix with its more than 750 booths and glass cases has been full since it opened in the summer of 1996. The Parlor will accommodate as many as 35 dealers when it opens on Monday, July 2.
Early bird leasing will start June 12, 2018.
The Brass Armadillo first opened in Phoenix in August in 1996. The 41,000 square foot mall has more than 500 dealers selling antiques, furniture, décor, glassware, vintage items, primitives, retro chic and decorative décor pieces. On any given day, the mall showcases more than 1 million items.
The company opened its second mall in the valley in Goodyear in 2012.
The Brass Armadillo continues to be a leader in antiques retailing, gathering hundreds of dealers under one roof and creating an enthusiastic atmosphere with promotions and events designed to draw collectors, shoppers, dealers and travelers. In addition to the Phoenix area, the Brass Armadillo operates malls in Kansas City, Omaha, Neb., Des Moines, Iowa, and Denver.