Recent search trends suggest that the future of home decor is rooted in the past. According to Homes & Gardens, the interest in antique stores rose to 50%, while auctions for antiques increased by 80% in 2021.
With the demand for pre-loved goods growing rapidly, it's safe to say that there is a vintage boom. So, if you've been thinking of selling antiques and collectibles, now might be a perfect time. But before starting an antique or collectible business, make sure you know everything about antique malls, where they source items, and how they overcome supply chain woes. Read on to learn more about the steps antique dealers take to thrive even amid supply chain issues.
Stocking Up on Quality And Timeless Items
Typically, antique malls like our Brass Armadillo Antique Mall locations rent out booths or spaces to individual vintage or antique sellers for a percentage of sales or a monthly fee. Each dealer stocks their booth with hard-to-find and high-quality items. The beauty of being a vintage dealer is that the supply of pre-owned merchandise is unlimited. So, it's impossible not to find something you wish to buy in an antique mall because dealers always have inventory.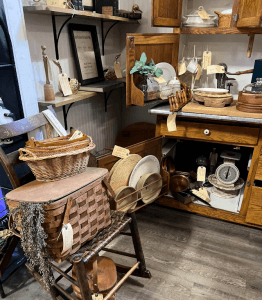 But that's not all. Dealers always sell antique furniture, clothing, jewelry, toys, wall art, rugs, and lighting decor that have more life in them.
Ideally, buying pre-loved products is like reliving the past, something a vast majority of consumers want to experience. For example, let's say you want to teach your children to cook with your mom or grandmother's pot. All you have to do is shop for Corning and Pyrex ware in vintage shops. Antique malls also have a wide range of mid-century modern coffee tables, dressers, chairs, and beds. So, if you're looking for timeless furniture to add style to your interior decor, visit an antique store. It's like walking into a museum where items from past decades are available for sale.
Leverage Multiple Supply Sources
As other businesses struggle to cope amid the supply chain crisis, the vintage industry is recording high sales. Since antique dealers tend to get their items from multiple sources within their region, they are less likely to experience product shortages. Plus, there is no limit to how many collectibles you can stock in your store. If you're new in antiquing, you're probably trying to figure out where antique dealers source their merchandise.
Established dealers will tell you they find their collectibles everywhere, from estate sales to garage sales, live auctions, and online auctions. Some shop for their items in thrift stores, flea markets, and other antique malls that sell new old stock or collectibles made many years ago but never sold in the open market. With many venues to source their items, antique sellers always have an unlimited supply and can replenish their inventory without worrying much about supply chain problems. Whenever there's an antique sale in or around your location, you can always purchase one or multiple items to add your inventory.
Replenishing Inventory With Sustainability In Mind
Today's consumers are more conscious of their impact on the environment. They shop with sustainability in their mind to reduce their carbon footprint. And buying antiques is one of the best ways to lead an eco-friendly lifestyle because antiquing is all about repurposing old items. To overcome the supply chain issues, vintage dealers are taking advantage of the shift in consumer perception about purchasing new staff.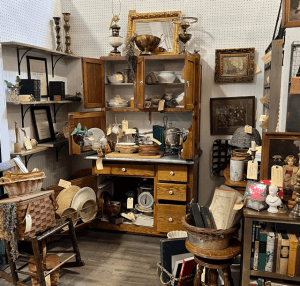 On top of sourcing reusable items in flea markets, auctions, and garage sales, antique sellers purchase collectibles from dumpster divers or engage in dumpster diving themselves. As the name suggests, dumpster diving entails looking for treasures in other people's trash. Dumpster divers find valuable items like antique furniture, old toys, vintage clothes, and expensive electronics in many cases. By reselling merchandise sourced from trash, antique dealers promote sustainability. Ideally, they provide a medium for buyers to buy reusable items at affordable rates. While dumpster diving is legal in many states, there are some regulations one must adhere to. Understanding dumpster diving laws is key to avoiding legal implications. Therefore, make sure to check local garbage ordinances and know your area's trespassing laws when hunting for treasure dumped in the trash.
Pricing Right
Another excellent way antique dealers overcome the supply chain problem is by pricing pre-owned items properly. Successful sellers tend to separate their inventory into two categories. One category is set aside specifically for rental purposes, meaning they can rent out a vintage piece of furniture or attire for commercial ads, music videos, or films. This trick ensures dealers always have items that bring invaluable cash when their stock runs out. Or when people don't want to own an antique for a long period. The other category is sold to individuals interested in adding antiques into their home decor or collectibles. Because many antique buyers seek bargains, dealers offer reasonable rates and continue sourcing high-quality products to meet consumer demand.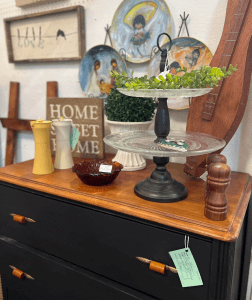 Retailers across all industries are experiencing a shortage due to the supply crisis brought about by the pandemic. However, the vintage industry seems to be thriving amid the current issues. That's because antique dealers are always stocked and keep replenishing their supply from estate and garage sales, live and online auctions, flea markets, and thrift stores. Collectibles dealers also price their merchandise properly.
Guest Blog provided by:
Jacqueline Gilbert