Using auto parts as home décor usually involves finding one-of-a-kind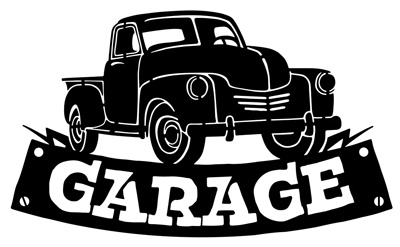 pieces that provide a more macho theme to accent a room's appearance. 
Garage Ideas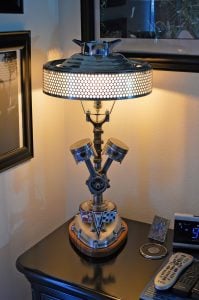 Make a personal statement by personalizing your garage with clocks, signs, and other car room décor pieces created from retro and upcycled auto parts. Whether you enjoy 'reminiscing of the good ol' days', or if you want to welcome others to explore your space you created, decorating with vintage auto parts can bring the Industrial Revolution back to life!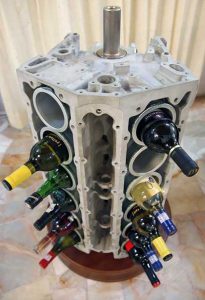 An engine block that holds wine bottles; a gold jeep grill where the headlights are decorative lamps; or even several engine parts to create a table lamp.
License Plates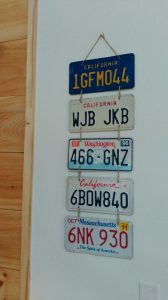 One of today's newest home décor made from car parts is discarded license plates. Use whole or cut up to spell out a message; you can let these tags personalize your space with a meaningful connection.
Man Cave Decór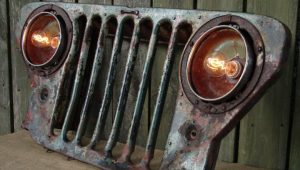 If you're in the process of decorating your man cave, you realize that you can just walk into a department store and find an aisle titled 'Man Cave Items'. If you're decorating with car parts and wish to fill your room with rare and hard to find collectibles from the auto industry of the past, then it's time to go antiquing!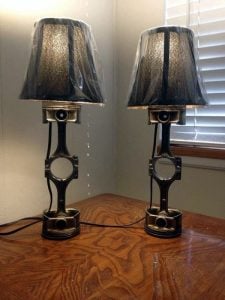 If you're decorating with car parts, The Brass Armadillo Antique Mall is the one-stop-shop for all of your automobilia and auto shop décor ideas.